How You Drive New Residents With SEO
Millions of searches are being conducted every day regarding live in care, and the communities that show up for these searches are the ones winning the business from future residents. Join Joe and Brynn, the Manager of SEO at CITIZEN, as they discuss the importance of building the right SEO strategy for your community.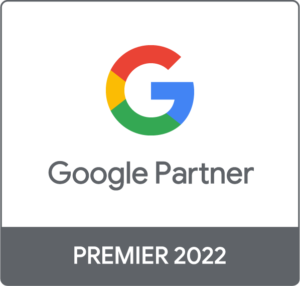 Google Premier Partners
As a certified Google Premier Partner, CITIZEN is fully trained in Google Ads best practices. This distinction means that we've demonstrated skill and expertise in advertising, and Google is happy to stand behind the work we do.

Book Your Free Strategy Call