How You Build a Top Notch Marketing Strategy in Senior Living
Hear from Kevin Wilhelm, President of CITIZEN and Author of the best selling book on digital marketing strategy, Click, and discuss the biggest gap in marketing strategies of the senior living space. Discover how CITIZEN came to be, and the opportunity that came with partnering with ActiveDEMAND. Kevin also recently spoke at SMASH 2022 in Las Vegas about Personalizing Marketing Automation in the industry.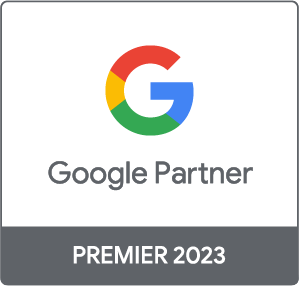 Google Premier Partners
As a certified Google Premier Partner, CITIZEN is fully trained in Google Ads best practices. This distinction means that we've demonstrated skill and expertise in advertising, and Google is happy to stand behind the work we do.

Book Your Free Strategy Call